Compassionate design strategy in the #MeToo era
The Survivor's Justice Center is an NYC-based non-profit legal organization that offers no-cost legal services to survivors of sexual assault. In 2018, to kick off the charity's initial fundraising and awareness-building efforts, founder Elic Anbar came to Stadiumred in need of brand positioning, a visual identity, and a strong web presence.
As lead designer, my challenge was to develop a design strategy that could reassure early investors of the organization's professional capability and generate buzz with an audience of young potential activists. Yet equally importantly, we needed to establish the framework for an accessible client-facing experience, ready for Phase Two when SJC's primary goal would transition from fundraising to serving survivors.

Inclusion is central to SJC's mission, so it was essential that the website be welcoming and accessible to everyone. Our design is bold, simple, and far lighter on text than the original site. Users are never overwhelmed with excessive information or multiple competing paths, and throughout the site, digestible copy chunks are broken up by clean graphics and relatable imagery.
---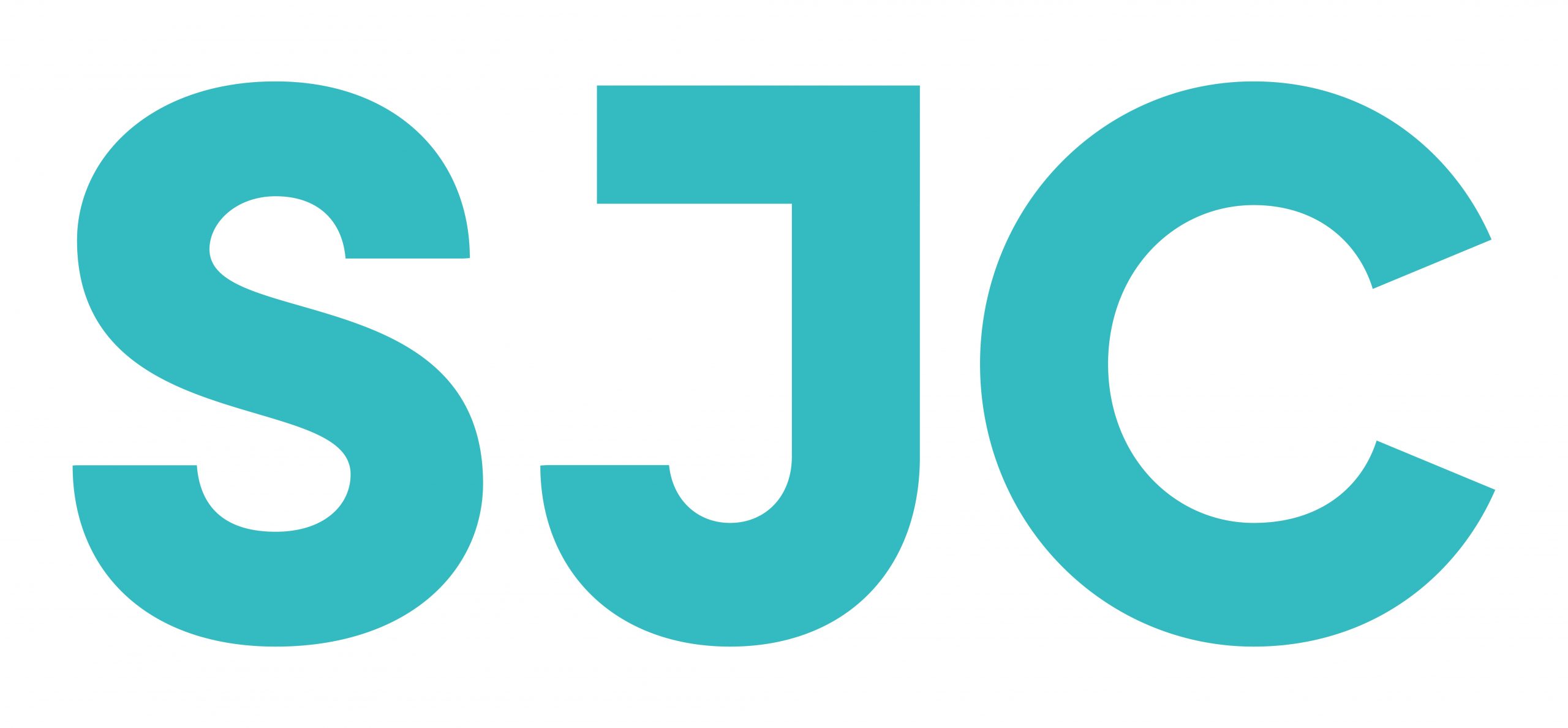 ---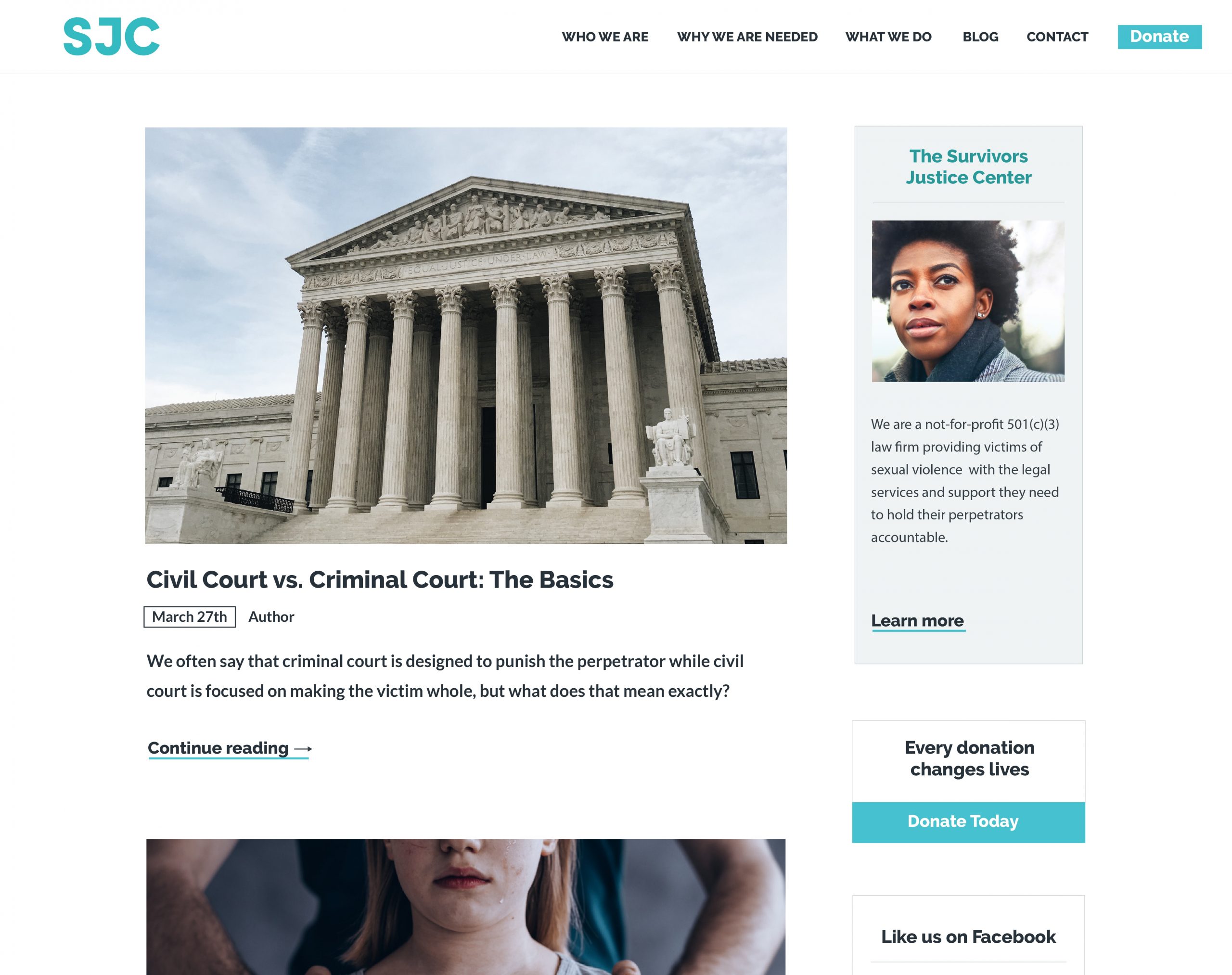 ---
Agency: Stadiumred
Client: Survivors Justice Center
Design Lead: Sarah Dean
Client Lead: Greg Lorenzo
Copy: Ileana Paules-Bronet