Visualizing cybersecurity mythbusting with IBM
In this eBook design and illustration project for Archetype client IBM Security, we brought the abstract concept of enterprise security hang-ups to life through an accessible, compelling visual system.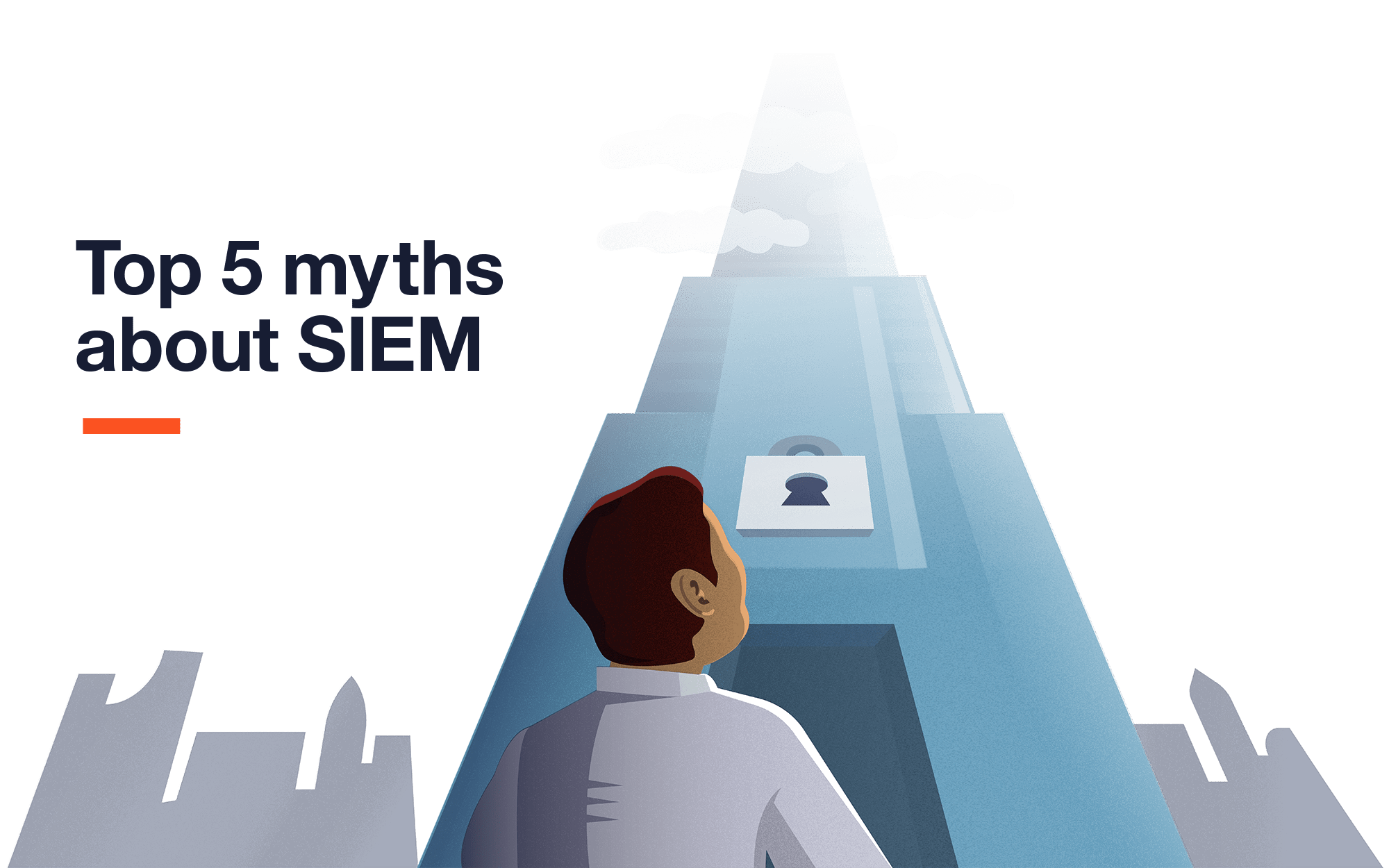 Centered around a series of custom vector illustrations that bring a narrative, human quality to technical material, this eBook design is simple in layout.
The anonymous central figure encourages readers to put themselves in the position of an overwhelmed, SIEM-solution skeptic. Bold headlines, ample white space, and clearly and consistently differentiated "Myth" and "Truth" sections visually reinforce the idea that IBM is here to un-complicate.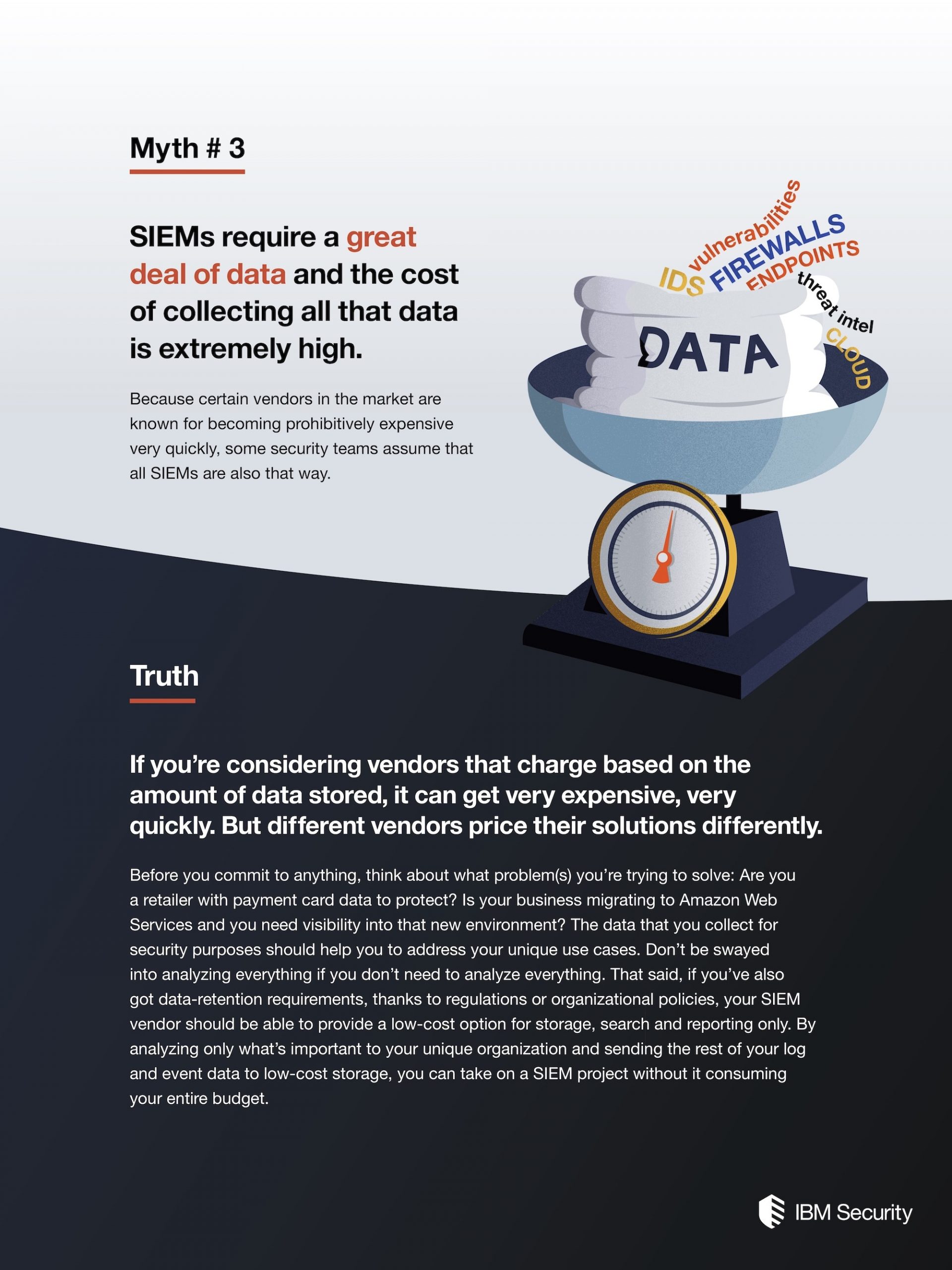 ---
Agency: Archetype
Client: IBM Security
Design Lead: Sarah Dean
Illustration: Sarah Dean
Project Lead: Katherine Boliek
Copy: Meakin Armstrong